The Traffic Incident Management for the Baltimore Region (TIMBR) Committee of the Baltimore Regional Transportation Board sponsored the Baltimore Regional Virtual Traffic Incident Management (TIM) Conference on Tuesday, November 10. Baltimore Metropolitan Council staff worked closely with TIMBR Committee co-chairs and conference speakers to develop the program.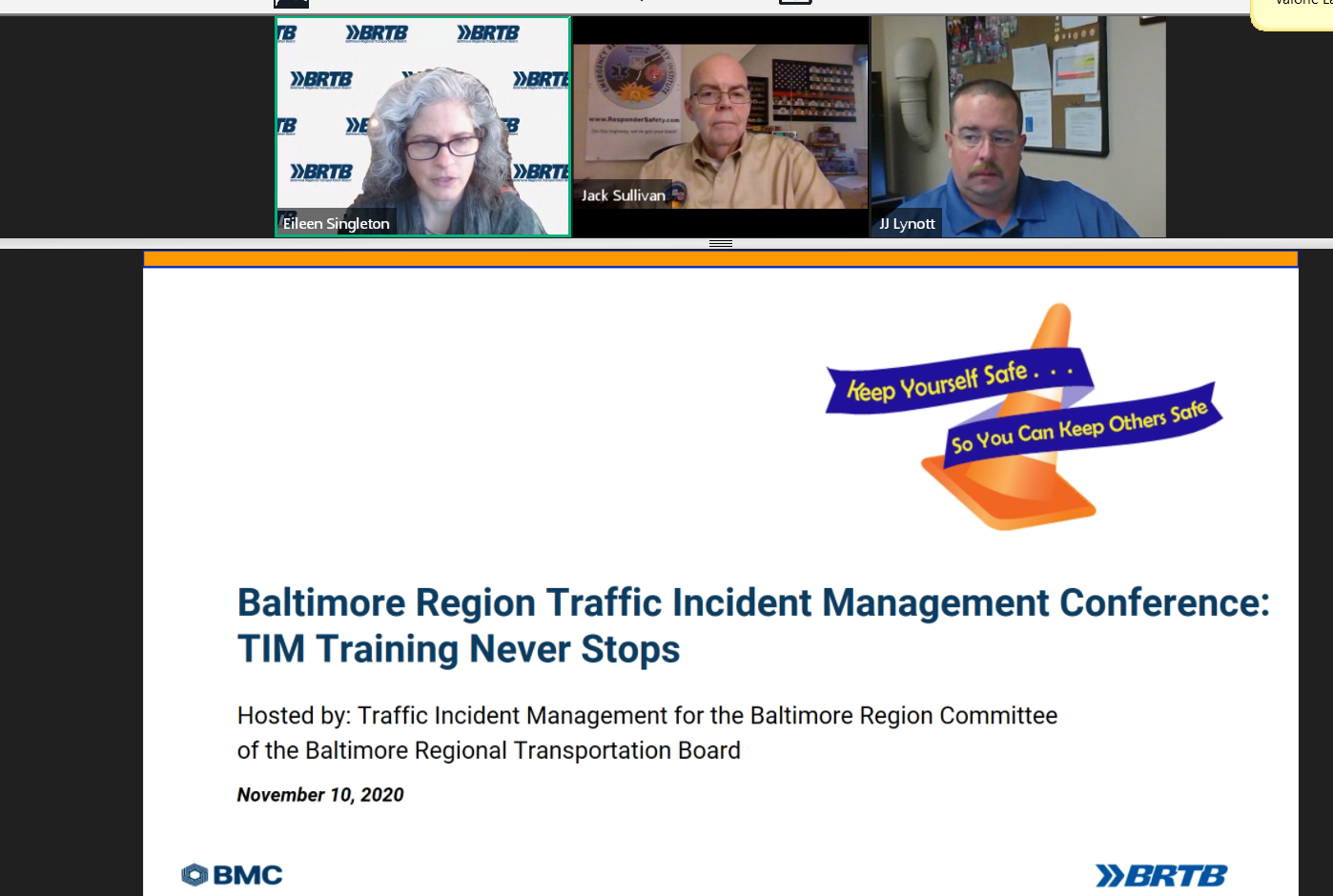 The conference began with opening remarks from Carroll County Commissioner and BMC Board Vice Chair, Stephen Wantz. He shared his commitment to and personal connection with first responder safety using examples from his time as a firefighter. This was followed by presentations on the dangers responders face when responding to incidents on the road, the continuing need for TIM training, and reminders of actions responders can take to stay safe on the job. The event concluded with a presentation on the status of automated vehicles in Maryland and how organizations in Maryland, including responders, are preparing.
This event occurred during National Traffic Incident Response Awareness Week, November 9 -15. This week aims to remind motorists to slow down and move over when passing incidents and vehicles with flashing lights that are stopped in the road or on the shoulder.