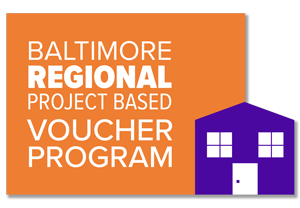 In December 2015 the U.S. Department of Housing and Urban Development (HUD) awarded the Howard County Housing Commission (HCHC) a seed grant to launch the Baltimore Regional Project-Based Voucher (PBV) program. Since then, the Baltimore Metropolitan Council (BMC) has joined with HCHC, other Baltimore-area public housing agencies (PHAs) and the Baltimore Regional Housing Partnership to carry out this program, releasing requests for proposals (RFPs) in 2016, 2017 and 2018.
>> View our two-page description of this new initiative
New Request for Proposal Issued

The Baltimore Metropolitan Council (BMC) seeks qualified and experienced developers to apply for affordable housing subsidies for new construction, substantial rehabilitation, or existing housing through the Baltimore Regional Project-Based Voucher (PBV) Program. 

Proposals must be received by BMC no later than 4:00 p.m. on Friday, March 15, 2019. Successful applicants may be eligible for scoring incentives in the upcoming 2019 competitive round of Low Income Housing Tax Credit (LIHTC) awards conducted by the Maryland Department of Housing and Community Development (DHCD).

BMC will host a pre-proposal conference for interested developers on Thursday, February 28, 2019, at 1:30 p.m.

Written questions about this procurement should be sent to BMC housing policy coordinator Dan Pontious at dpontious@baltometro.org. Answers to questions received by Tuesday, March 5, 2019 will be posted on the BMC website no later than Thursday, March 7, 2019. BMC may post answers at additional times, as well.

 

Request for Proposal

 

 

Appendix C

 
About the Program
The Baltimore Regional PBV program has combined 100 housing vouchers from participating area housing agencies to create project-based vouchers to encourage affordable housing development in areas of opportunity in the Baltimore region. So far the program has awarded 44 vouchers. (See below for more detail.) The program is modeled on the Regional Housing Initiative, in place in Chicago since 2002. Through periodic RFPs, affordable housing developers are able to apply in one place for subsidies that can be used in five county-level jurisdictions around the region: Baltimore City and Anne Arundel, Baltimore, Harford, and Howard Counties. Once developments that have received project-based vouchers have been built and are ready to be lived in, qualifying families will have new opportunities to live around the Baltimore metropolitan area.
The program will have a strong preference for family housing in high opportunity areas of the region, as defined by the Baltimore Regional Housing Partnership. At least two-thirds of vouchers awarded through the Baltimore Regional PBV program will be for this type of home. Any vouchers awarded outside these areas must be part of concerted revitalization plans that will also offer substantial opportunity to residents. Families participating in this program will be eligible for substantial housing mobility counseling from the Baltimore Regional Housing Partnership, both before and after moving to their new home. That counseling will include assistance with any credit issues, family budgeting, guidance on working with property owners and managers, and rights and responsibilities as a tenant.
Local Partner Agencies
Baltimore County Office of Housing
Baltimore Metropolitan Council
Baltimore Regional Housing Partnership
Harford County Housing and Community Development
Housing Authority of Baltimore City
Housing Authority of the City of Annapolis
Housing Commission of Anne Arundel County
Howard County Housing Commission
Public Notice - Award of Project-Based Vouchers
The Baltimore Regional Project-Based Voucher Program has made the awards of project-based vouchers (PBVs) to the following proposed developments:
May 2018 Awards:
Five (5) to Homes for America for Homes for Fountain Green in Bel Air
Two (2) to Homes for America for Red Maple Place in Towson
Eight (8) to Woda Cooper Development, Inc. for 7410 Grace Drive in Columbia
Eight (8) to Woda Cooper Development, Inc. for Brock Bridge Landing in Jessup
November 2017 Awards:
Fifteen (15) to Volleyball House Apartments, LLLP for Riverwatch II in Elkridge
Six (6) to Towne Courts LLC in Annapolis