BRTB News, News Highlights, Press Release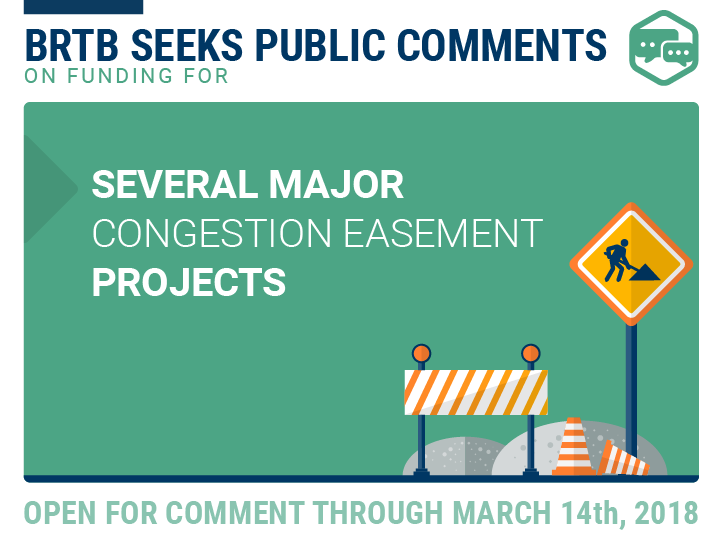 | About Us, Community, Environment, Purchasing, Transportation
The Baltimore Regional Transportation Board (BRTB) welcomes comments through Wednesday, March 14, on new projects and funding updates to the 2018-2021 Transportation Improvement Program (TIP) and/or Maximize2040: A Performance-Based Transportation Plan for five Maryland State Highway Administration (SHA) projects and one Maryland Transportation Authority (MDTA) project.
News Highlights, Press Release

| About Us, Community, Environment, Purchasing, Transportation
The Baltimore Metropolitan Council (BMC) hosted a meeting of its Board of Directors on Friday, January 26, 2018 at 8:30 a.m. at the House Office Build in Annapolis. The BMC Board of Directors unanimously approved Anne Arundel County Executive Steven Schuh as its chair and Baltimore Mayor Catherine Pugh as its vice-chair for calendar year 2018.